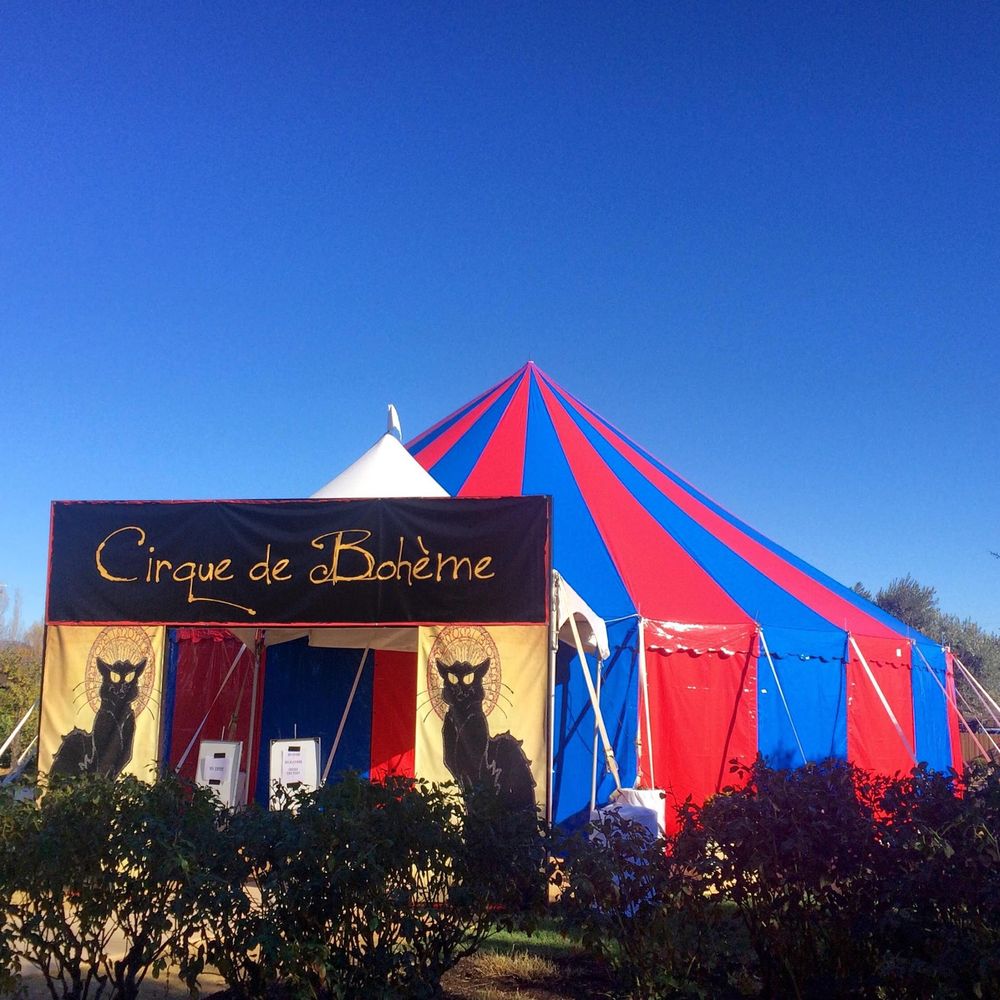 Le Cirque de Boheme appreciate your support!
Your generous donation will help to be able to invest in new material, in order to allow us to produce future shows in which this material will contribute to ever more surprising performances. But also to perpetuate new employment contracts to grow the little family of our Circus! Merci !
Enter the amount you wish to donate
New 2024 Show.
France and USA Tour.
Cirque de Bohème  
Created in Paris during the Roaring Twenties, Cirque de Bohème is an old-fashioned circus based on the French tradition of the 1920s.  Michel Michelis is the founder of Cirque de Bohème which has been in existence near San Francisco for ten years. Cirque de Bohème was created thanks to the collaboration of American circus artists from different states. From the beginning of this adventure Michelis had the chance to receive the support of various show producers as well as the expertise of two artistic directors who collaborated with Cirque du Soleil. This support helped him to launch his vision for Cirque de Bohème which continues with success and happiness! The special feature of Cirque de Bohème is to intertwine theatre, circus arts, music and story in to every performance. Cirque de Bohème strives to enchant and amaze the public who come to see our shows every year.  Cirque de Bohème is an intimate gathering limited to 150 guests per show under the charm of our French circus tent. Michelis and the circus troupe bring poetry and their unique talents to the stage to share with you the emotions that unite us all in our hearts. Cirque de Bohème is a unique universe where one is transported, regardless of age, to a magical land full of adventure, innocence and laughter. When the Bohemian opens the corridors of time with his magical clock - we follow with our imagination and our hearts.